In order to further excavate and cultivate team talents, improve the level of business and strengthen the construction of echelon. On the afternoon of April 4, 2018, The monthly competition commendation ceremony of Hebei Yudiao which is organized by the administrative department and all employees participate in, has to be held successfully.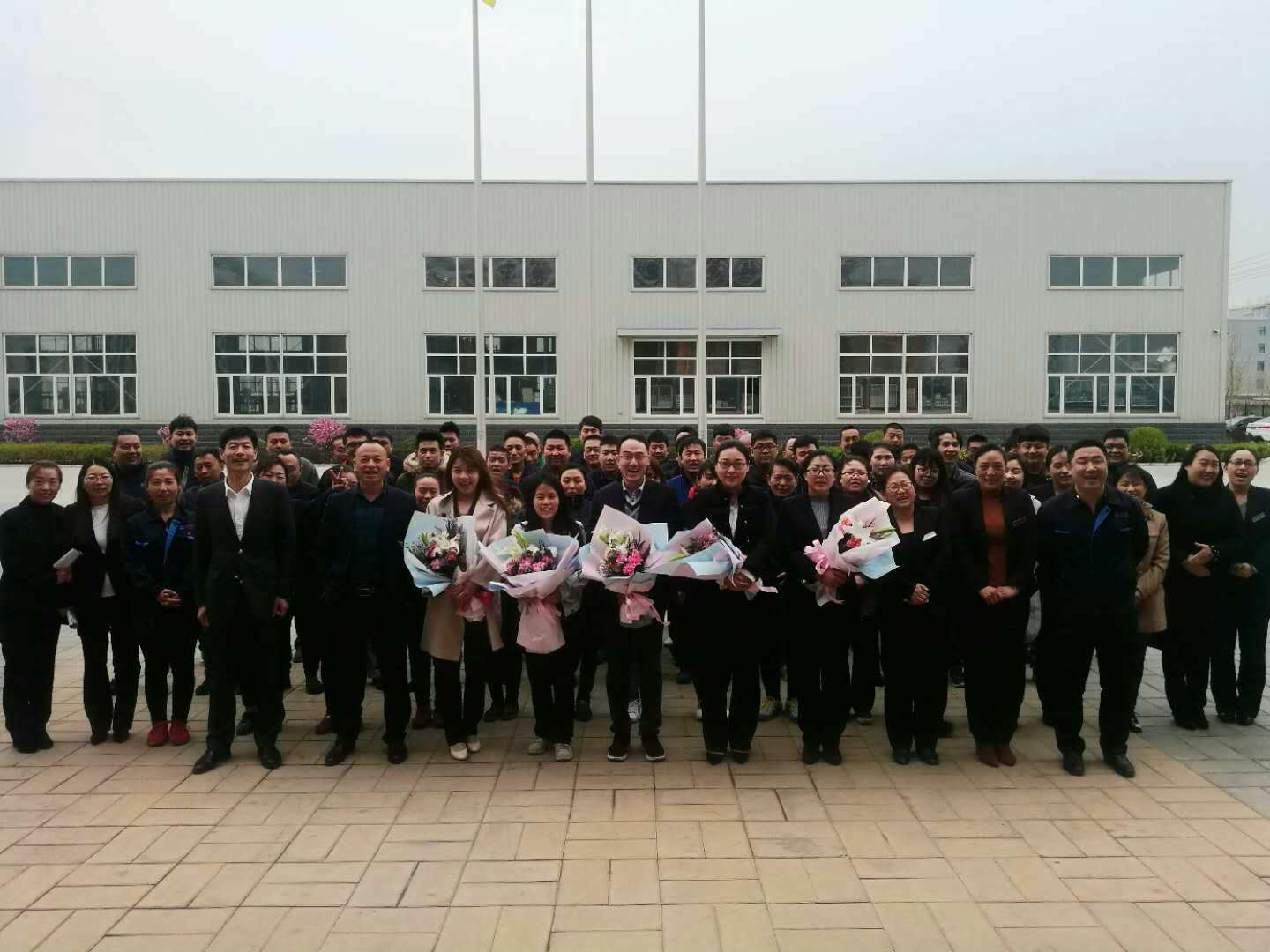 All the staff of HebeI Yudiao took group photos.
  The commendation congress holds on the principle of just, fair and open, announced the performance and outcome of each winners in March one by one. Elite in competition all performed or over performed the monthly task.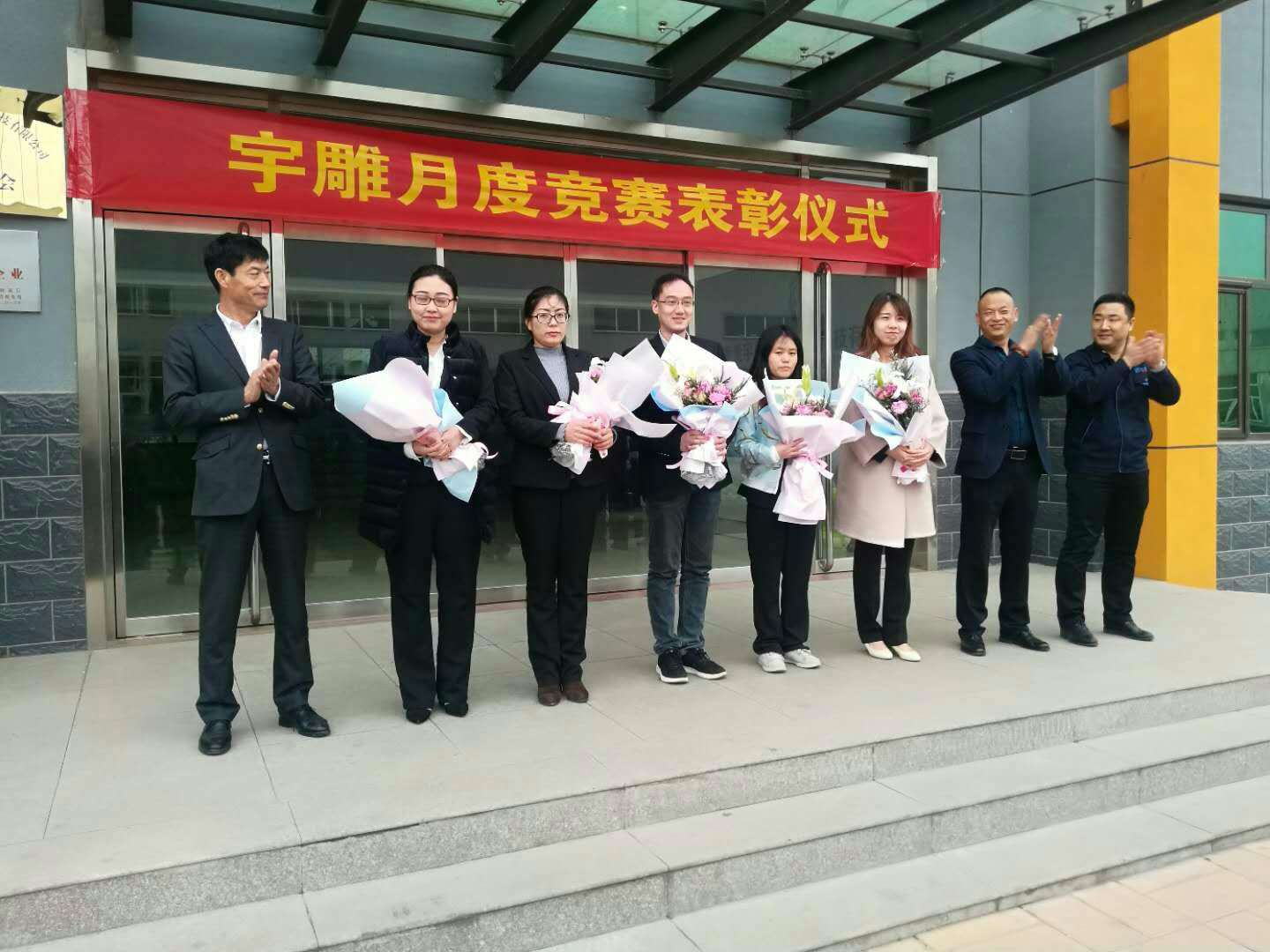 The company leader took a group photo with the competition elite
  At the meeting, the winner received a round of applause and flowers and received a monthly award.This way not only make the winners full of confidence but convince other colleagues.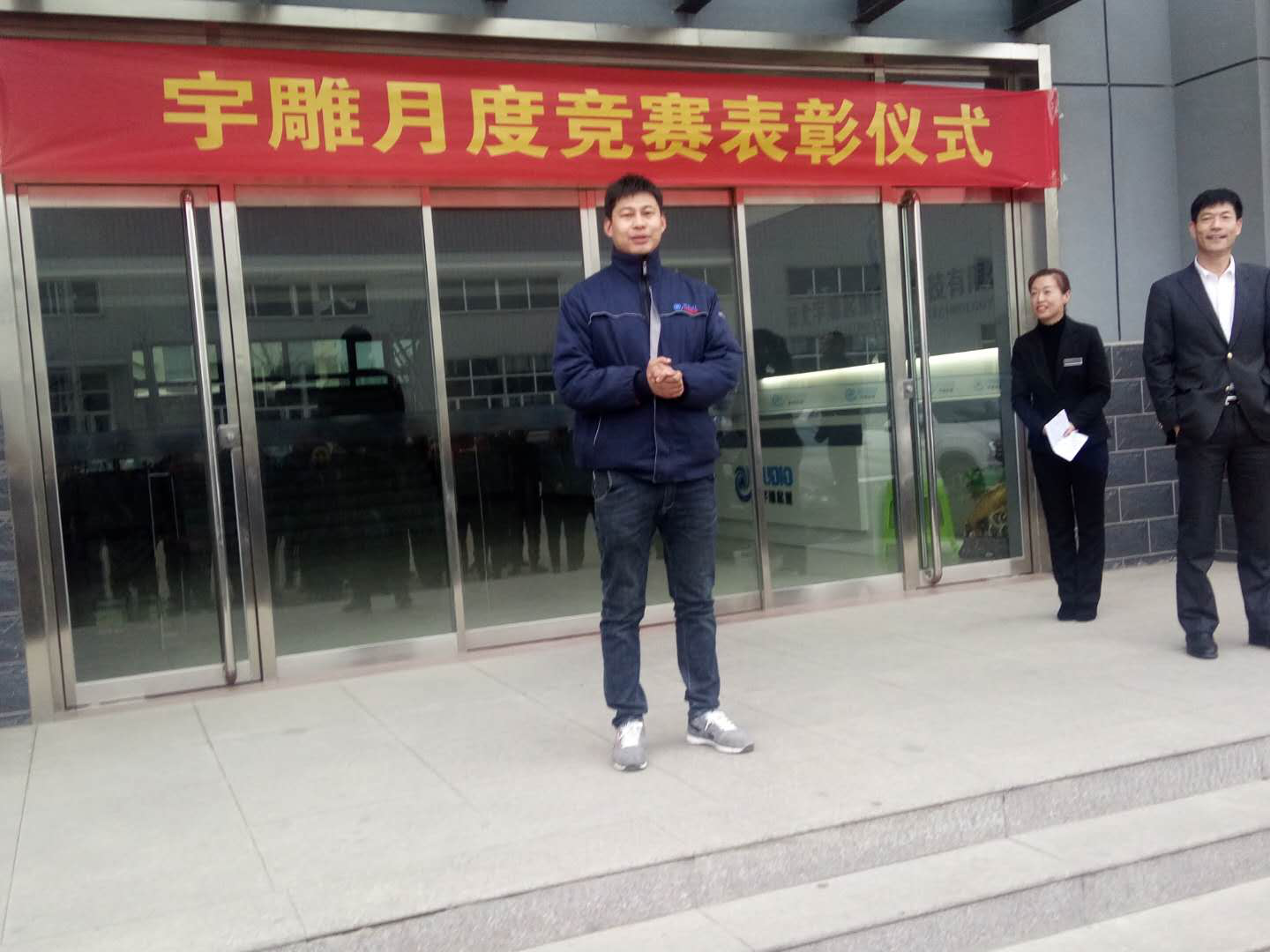 Directer Zhai of the product department motivates workshop staff.
  After the competition elite award, director Zhai of the production department made a promise that we will promote the motivation model to the workshop production.Encourage people to learn more, love and respect our position, and improve our professional skill.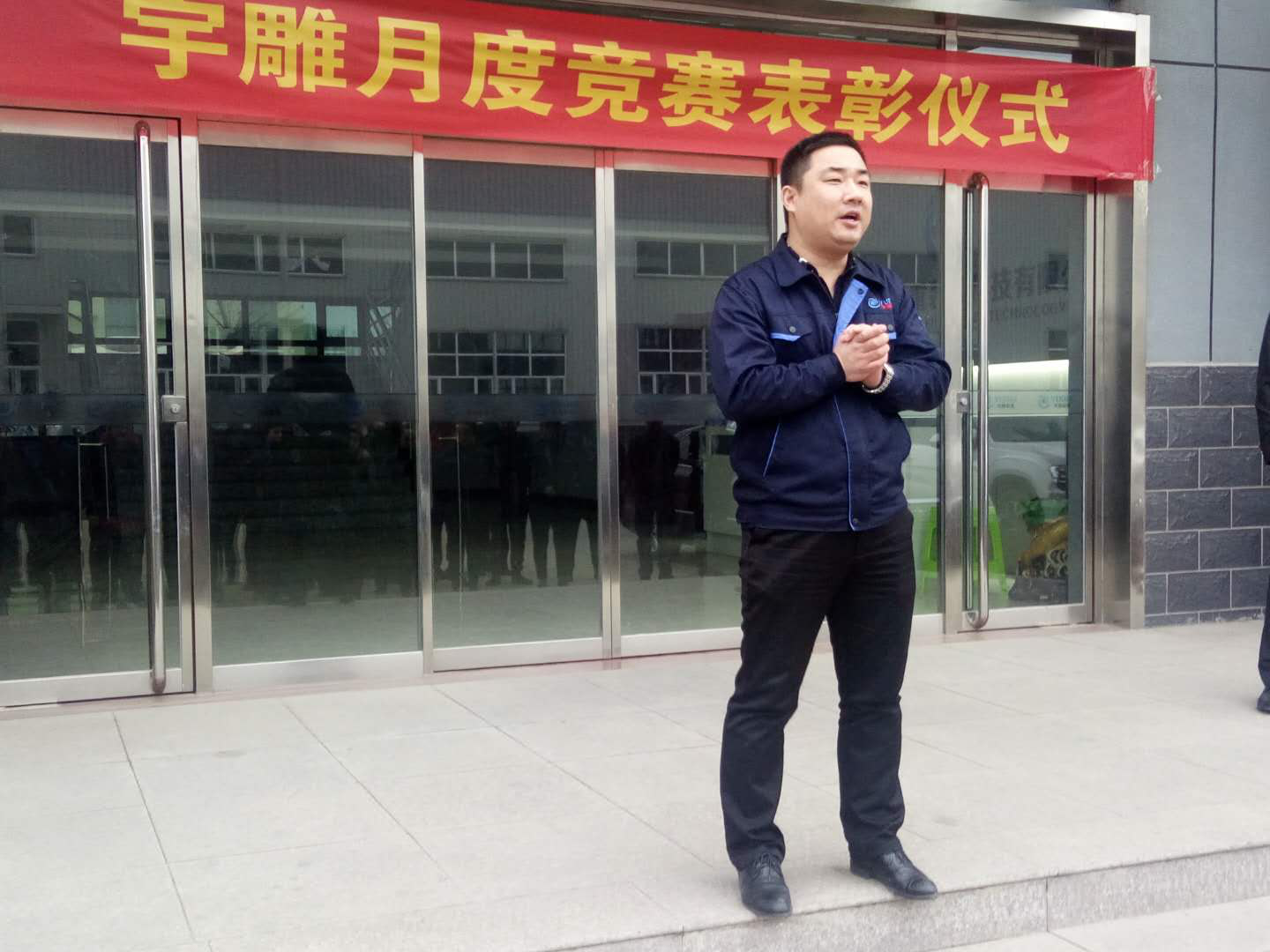 General manager, Mr.lin made a summary statement.
  In the end,executive vice President of Hebei Yudiao made a summary statement. He explained that the monthly evaluation of enterprises is not only the business of the month, it will be included in the annual excellent employee selection, which will be an important measure to improve the incentive mechanism of enterprises.At the same time, he said that the best talent is the greatest wealth of the enterprise, and any efforts made to achieve the excellent results should be fully affirmed. At last, he hopes that people will improve themselves in the future work and hone themselves and more people will be able to stand on the stage for recognition.
  The monthly assessment is the management of cherishing talents and one of the measures to select excellent employees of Hebei Yudiao .Although the winners are from different departments, but each of them is a model of devotion to work.They are like a banner that inspires all the staff and keeps fighting.
  We believe that in the promotion of the work style of aggressive and diligent, the colleagues can inspire each other and push forward Yudiao towards a wider road!