In nowadays market, the diversified portfolio competition is very common.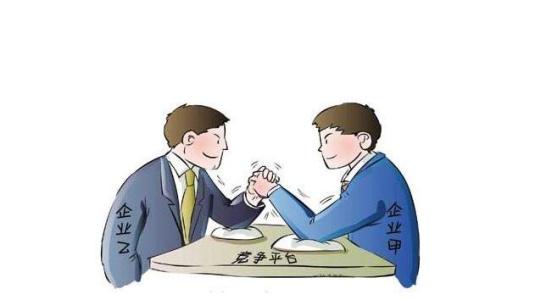 Diversification is a group objects with different characteristics, opposite to specialization or diversification. Diversification has multiple connotations, including social diversification, cultural diversification, learning diversification and so on.
  Diversification in enterprise business refers to non-related, cross-industry, multi-category business portfolio. For example, baidu, which is an online trading platform, invests in different industries, such as take-out software, payment system software and online car hailing.
  A diversified business portfolio can bring obvious benefits to an enterprise. First, we can expand the capital and invest the profits in other industries to effectively expand the business scope and assets of enterprises. And can effectively disperse the risk and pressure, it has to do with "the eggs in different basket" personal finance investment ideas, when there was a problem in one of the investment projects and other profit support of the project. Three, under the age of the Internet, even if the contact between the two is a far cry from industry and the project is still very closely. Such as the pay software and take-out software of Ali can mutually promote each other, delivery to pay, pay for delivery. Four, diversified investment can effectively help enterprises to expand the visibility and influence. when someone using the product, more than 2 pieces even the most are unified enterprise production, so the measure and reliability of consumer for enterprise scale will rise sharply.
  It can be said that diversified enterprise business can effectively help enterprises to solve the difficulties of single production experience business. For small and medium-sized enterprises such as Hebei Yudiao, capital may not be as strong as listed famous enterprises, but they can still rely on their own strength to expand the market path. For example, at the beginning, Yudiao was always take the road of processing and production. This option could gain some profits in a short period of time, but it was always controlled by people and could not be developed in a long way. Later, Yudiao began to independent research and development, to improve the technology. On the one hand to solve the technological constraints in the processing and production, on the other hand, if necessary, enterprises can increase production by selling patented technology.
  In addition, Yudiao and other enterprises can also through the investment or cooperation way, from product sales in the upstream and downstream industry chain to grab a place such as the packing of the products, logistics, etc. Can be used for its own mainstream production and operation and expand the scope of operation at the same time,it's a double win. With strong capital and strength, we can also explore the operation of more industries.
  The fierce market competition, diversified development can help enterprises to effectively share the risk. Relevant industries can also achieve the good effect of mutual promotion and mutual assistance, which is a wise and high-quality choice for enterprises with good production and operation conditions.