The name of product:FKS Aluminium Alloy chain Hoist
The type of product:chain Hoist
Product description: FKS Aluminium Alloy chain Hoist is a kind of waterproof, dustproof manual block produced by the manufacturer Yudiao,directly saled by manufacturer and the price is fair. FKS Aluminium Alloy chain Hoist is made of aluminium alloys, the quality is better than ordinary steel alloy chain hoist,specification from 0.5t to10t(Custom large tonnage please contact customer service).
The specification of product:
1. The body is made of aluminium alloys,weight light, external impact resistance stronger;
2. Total-enclosedcover,anti-rust,dust-proof,water-proof, moisture-proof;
3. Symmetric,synchronous gear is high precision and tenacity;
4. Two spring pawls as the braking system,Make durability and safety double.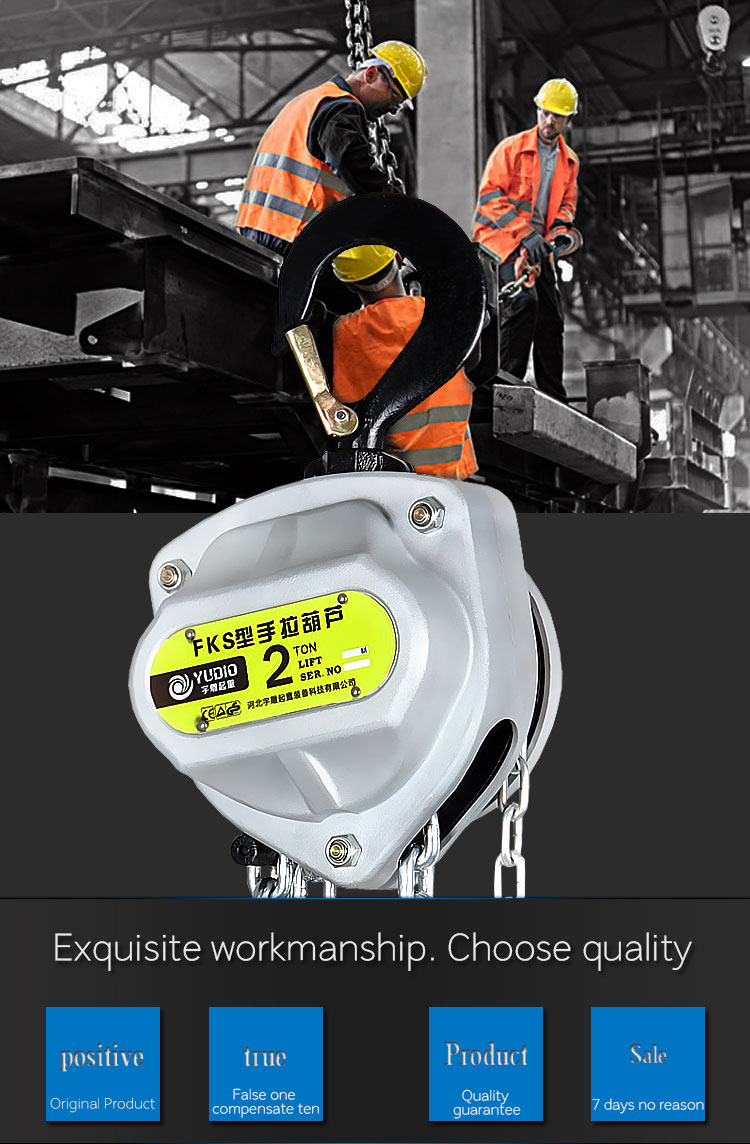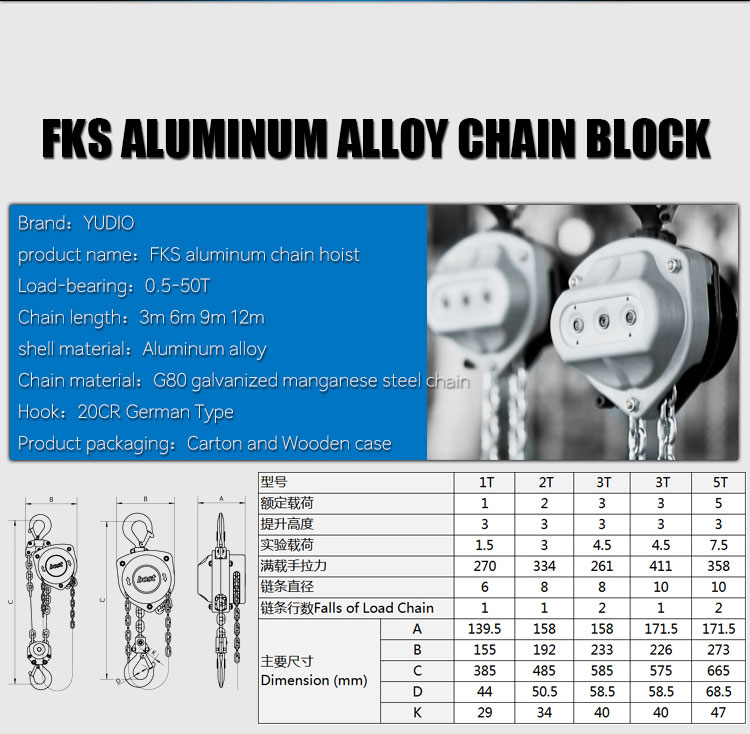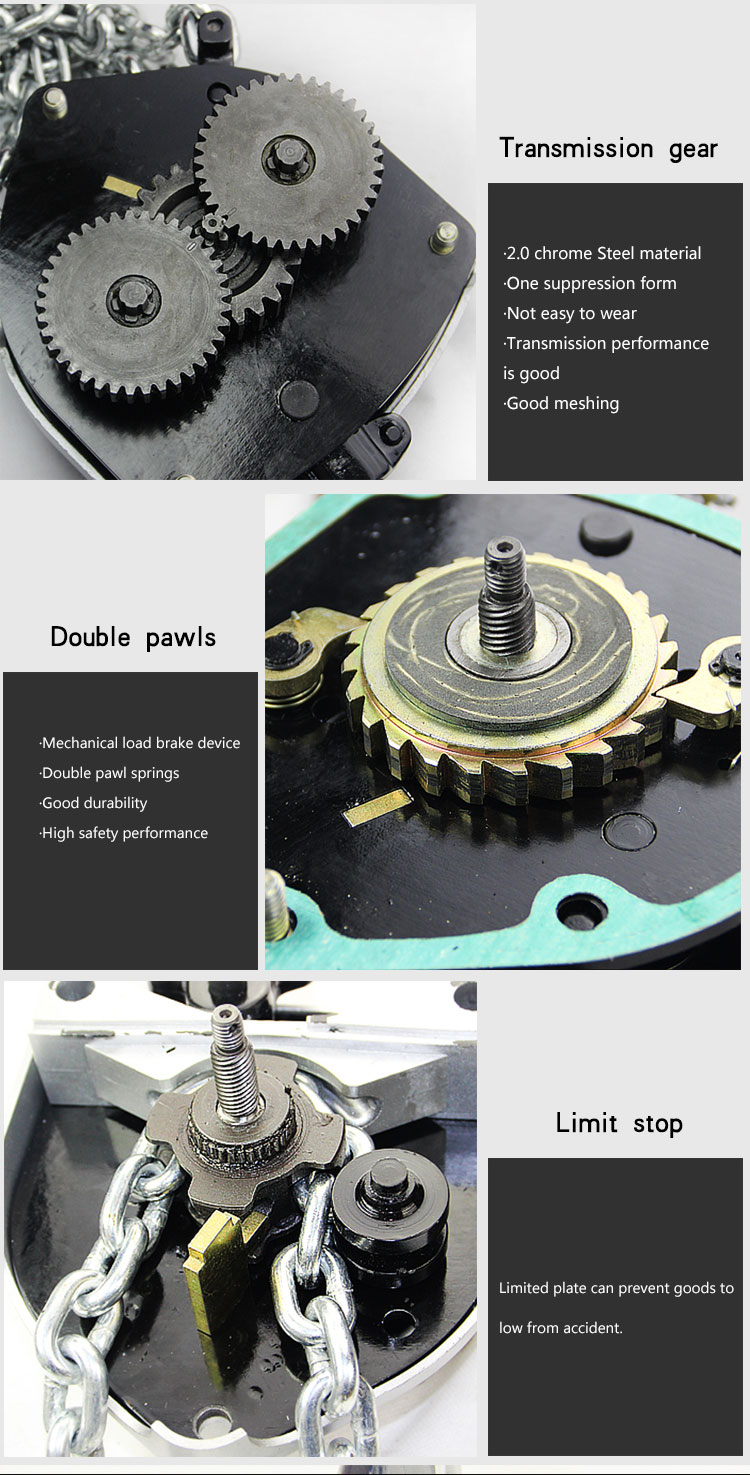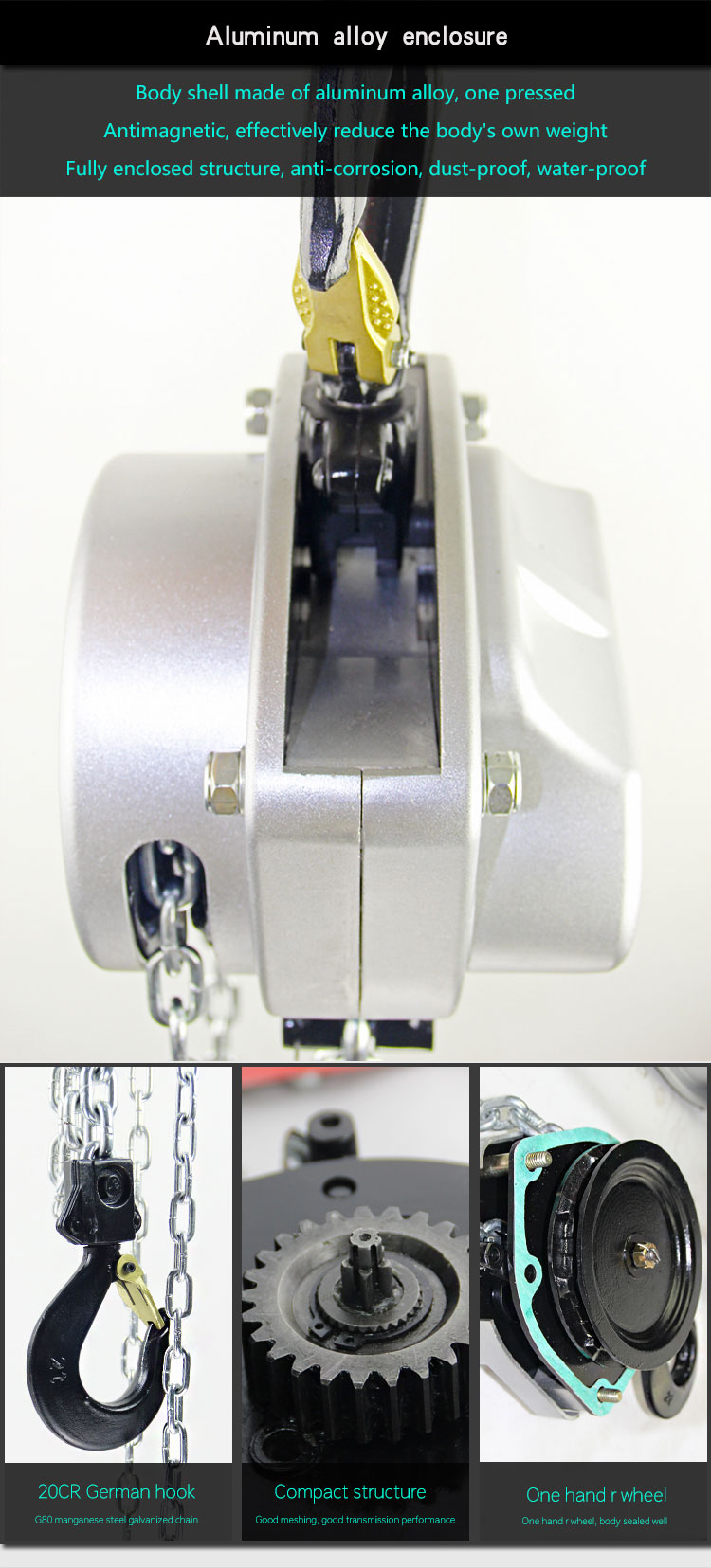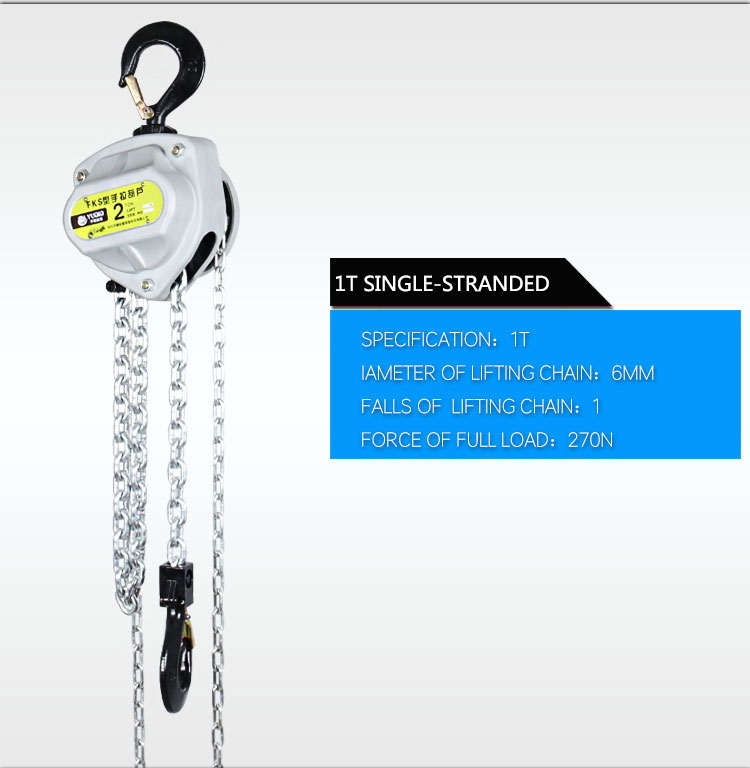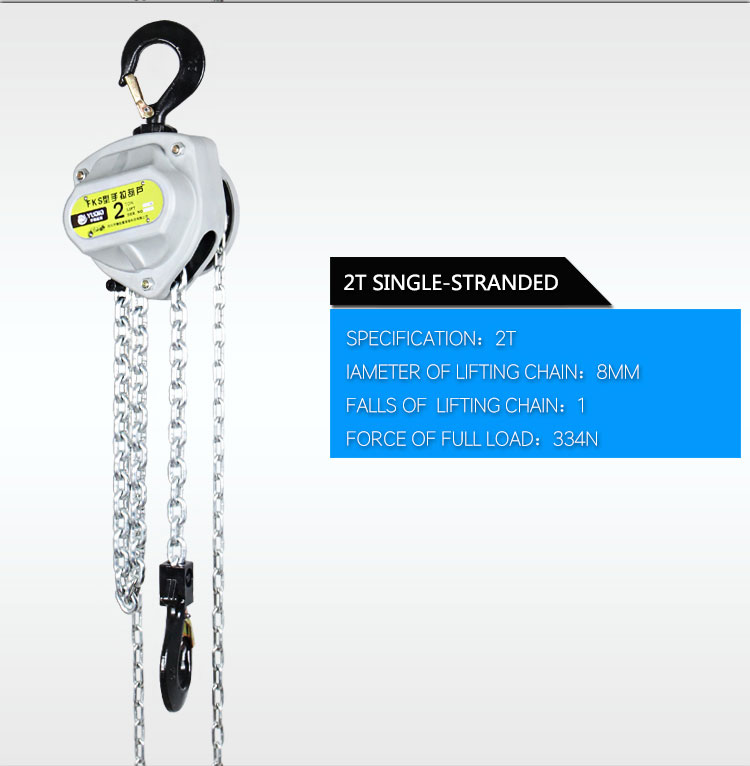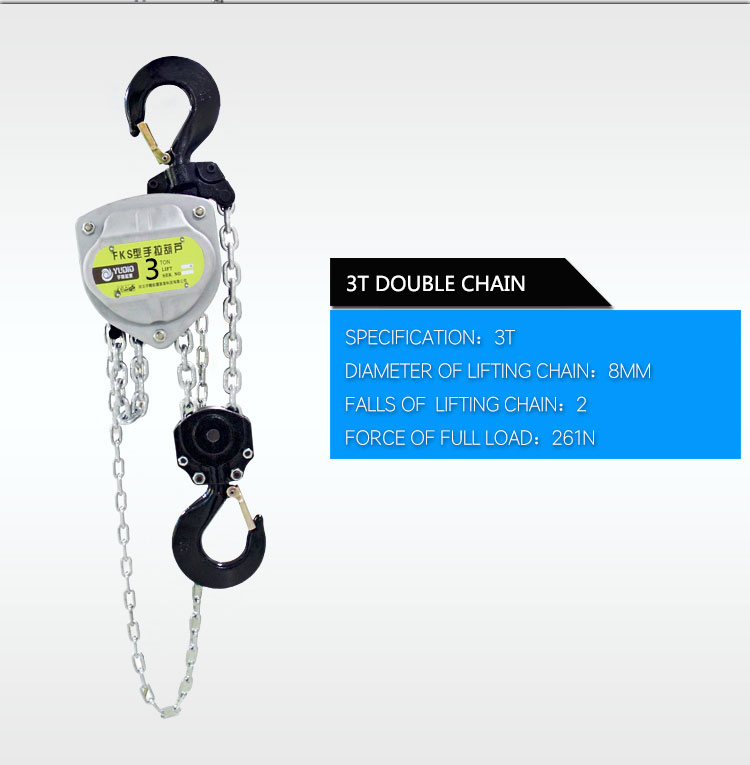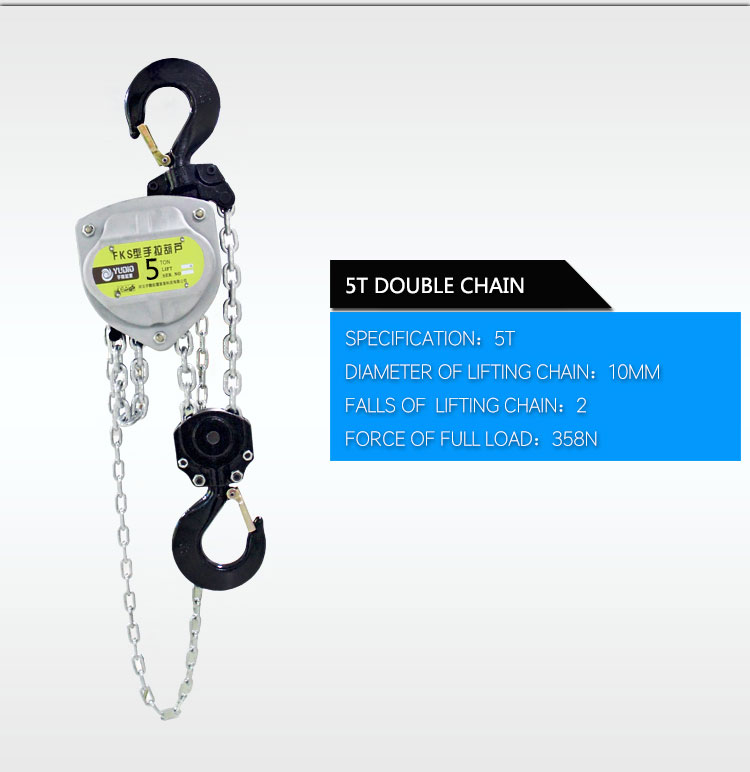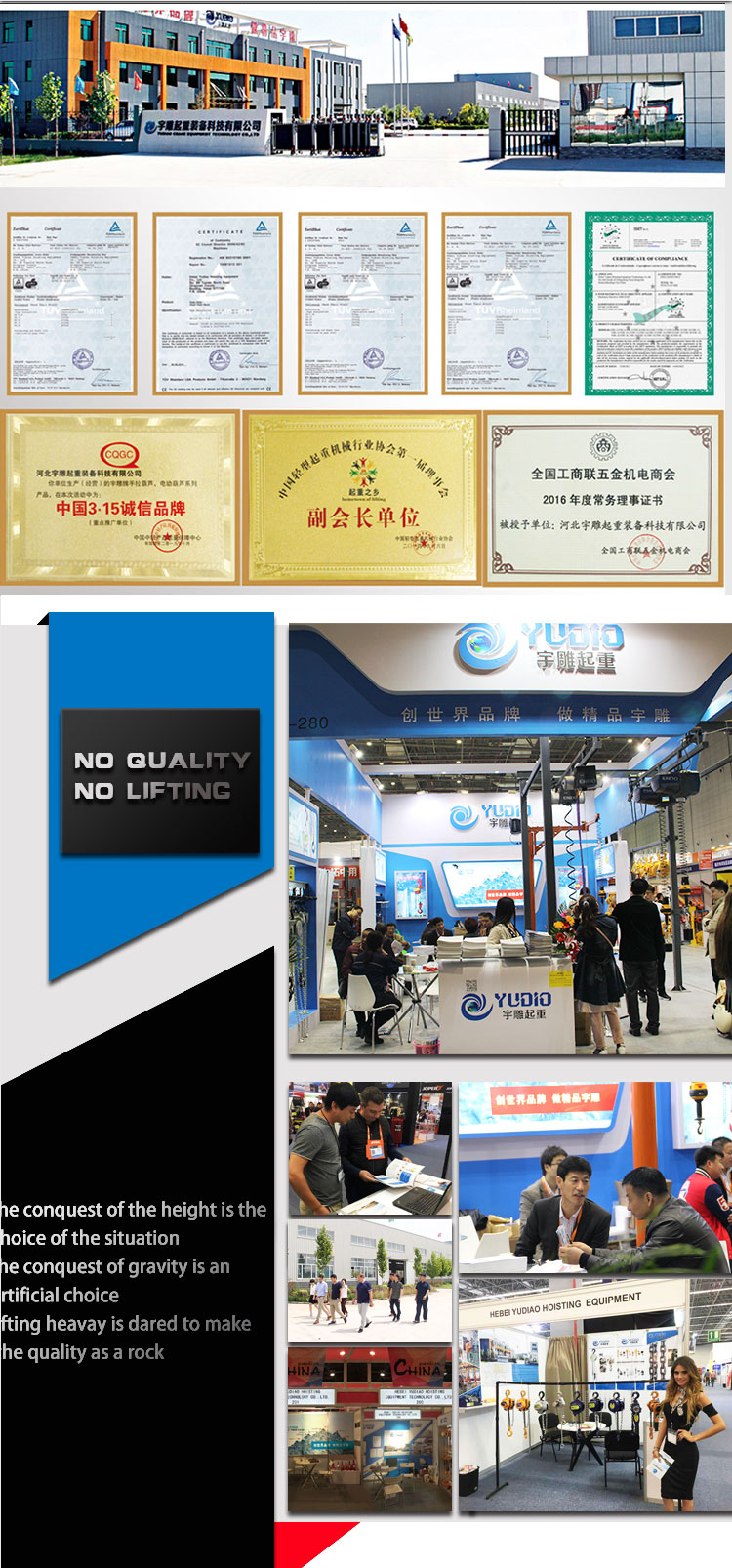 Product introduction:
(1)Chain Hoist is a kind of simple to use,easy to carry the manual hoisting machinery,Especially for the open and no power and has its important role.
(2)The use of safe and reliable,covenient maintenance, high mechanical efficiency,hand catenary pull small.
(3)The lighter weight,easy to carry,beautiful appearance, small size,durable.
Precautions
(1) Make sure all parts are intact before using, not throws products.
(2) Shall not exceed the stipulated weight,lifting weight canot more than one use at the same time.
(3) Do not cross, and may not be too high or too low, the chain cannot be used when bending or kink.
(4) When lifting heavy objects,it is forbidden to under stand, found the chain still not yank when
Our company can also produce a variety of non-standard products with samples and design drawings of customers, to meet the different needs of customers. We adhere to the principle that science and technology are the primary productive forces and strictly follow the quality standards, from the purchase of raw materials to the entire process of transport of goods are strictly controlled. Our goal is to achieve the product qualification rate of 100%, ensure high quality of products.