Product Name: HSZ-K -type chain hoist
  Product Category: Hand chain hoist
  Product Description:HSZ-K-type chain hoist produced by Hebei Yudiao Hoisting is exported far away to the markets of the US, Europe,Japan,Korea, Southeast Asia and others due to its full range of sizes, high quality, competitive price, leading technology and satisfactory service.

  Advantages of HSZ-K-type chain hoist Product:
  1.Automatic double pawls brake system;
  2.Double enhanced body;
  3. G80 alloy steel lifting chain and galvanized hand chain as standard configuration;
  4.The hooks with stamp forging and heat treatment has high strength and wear resistance.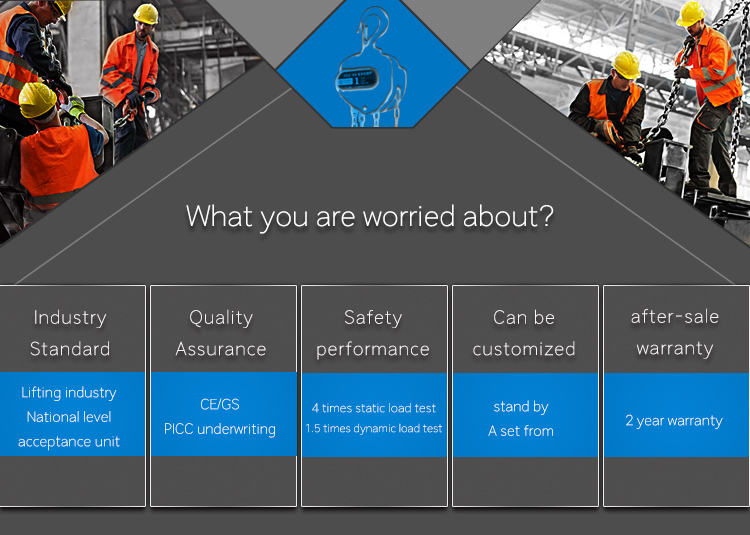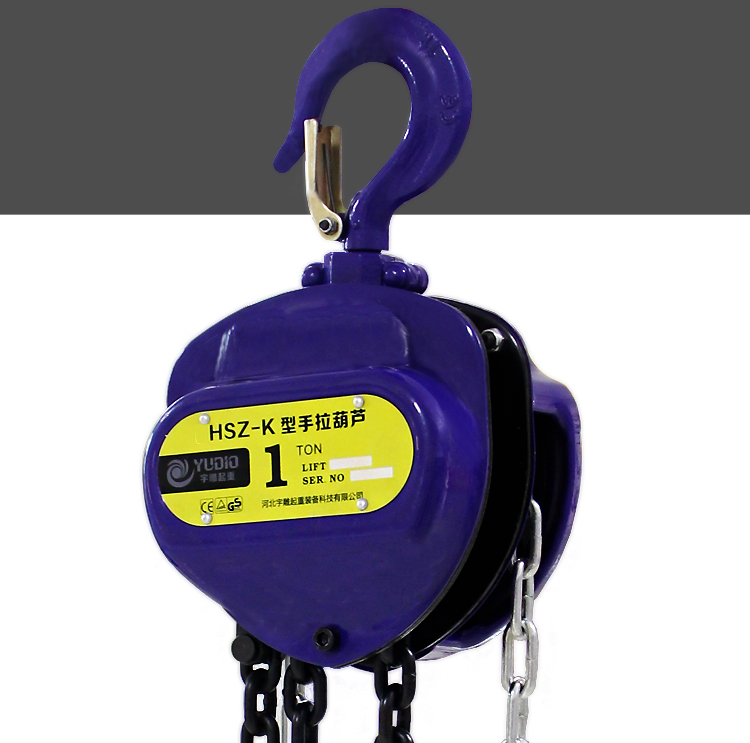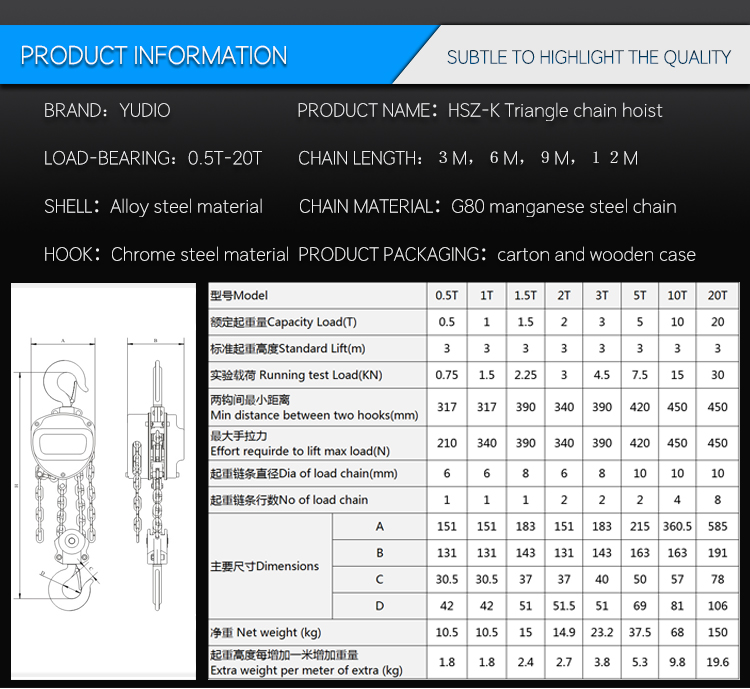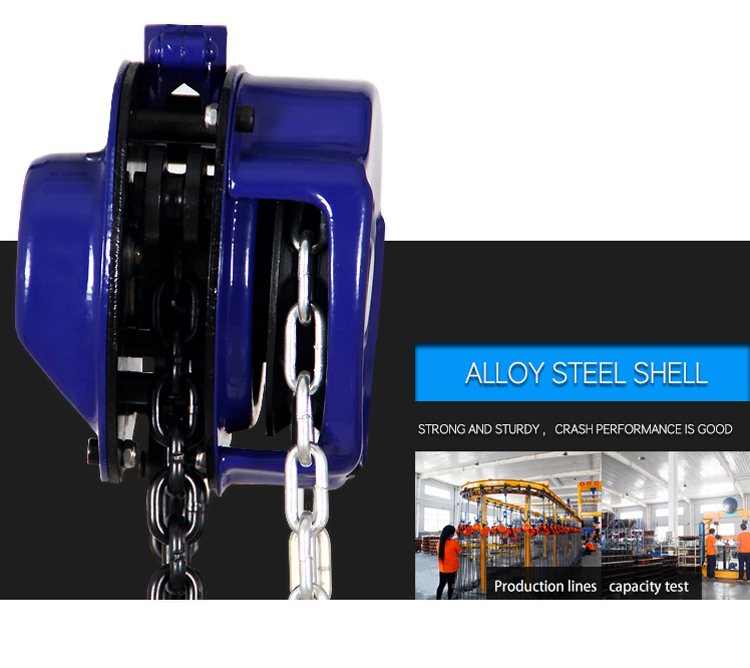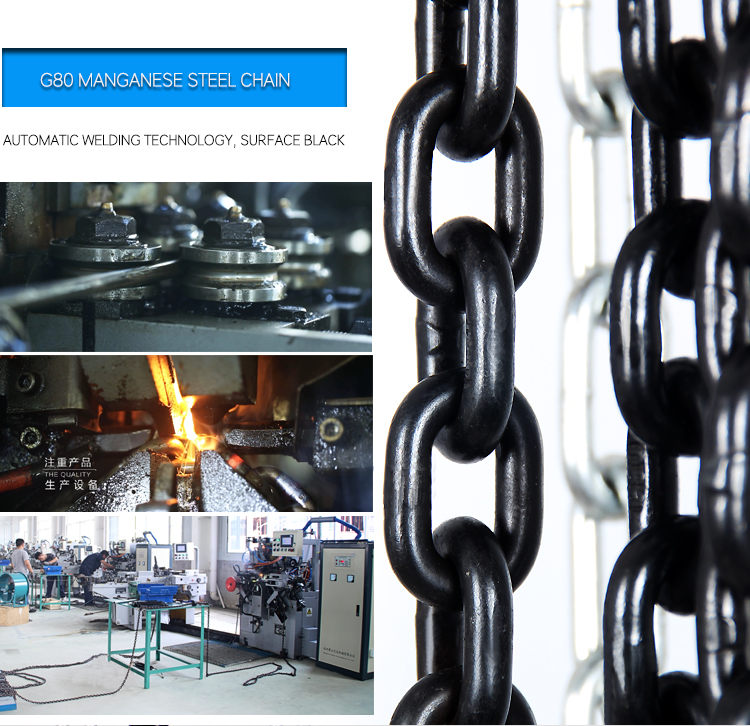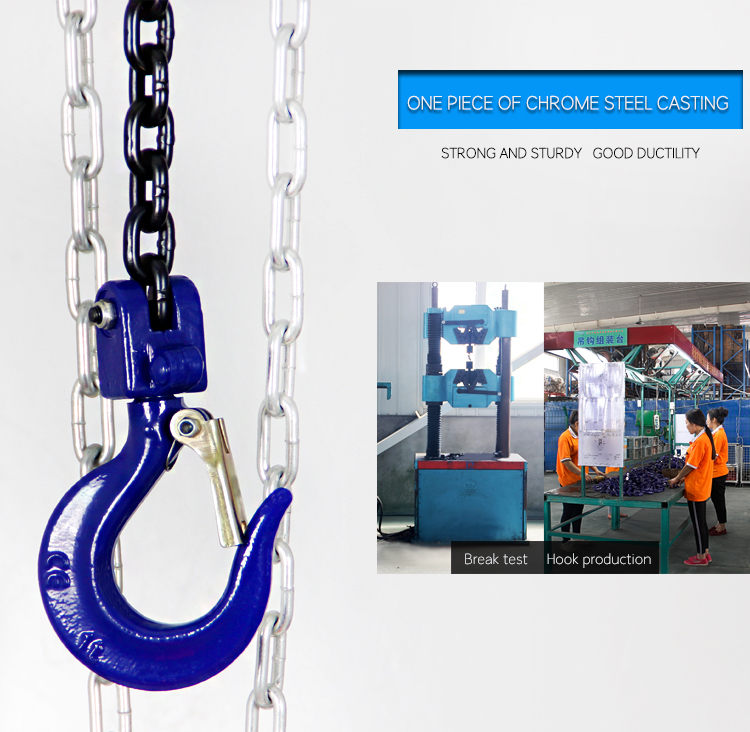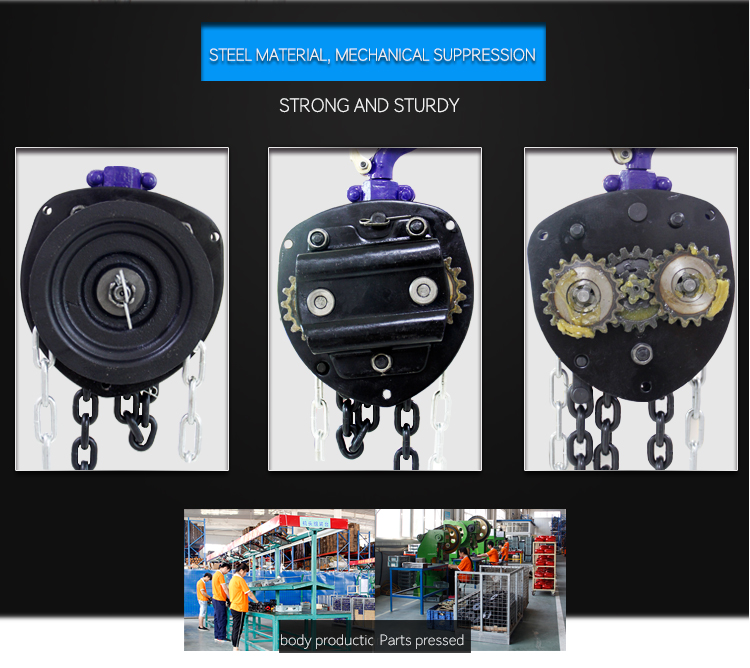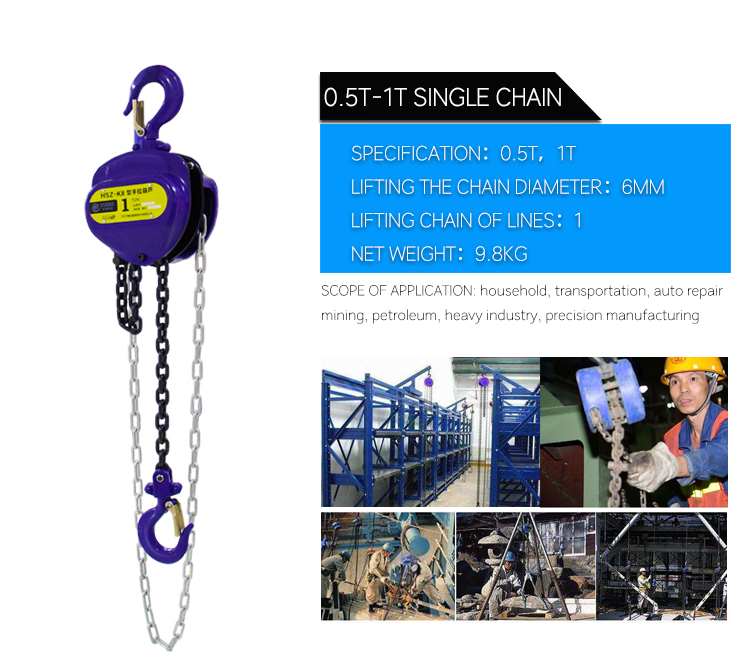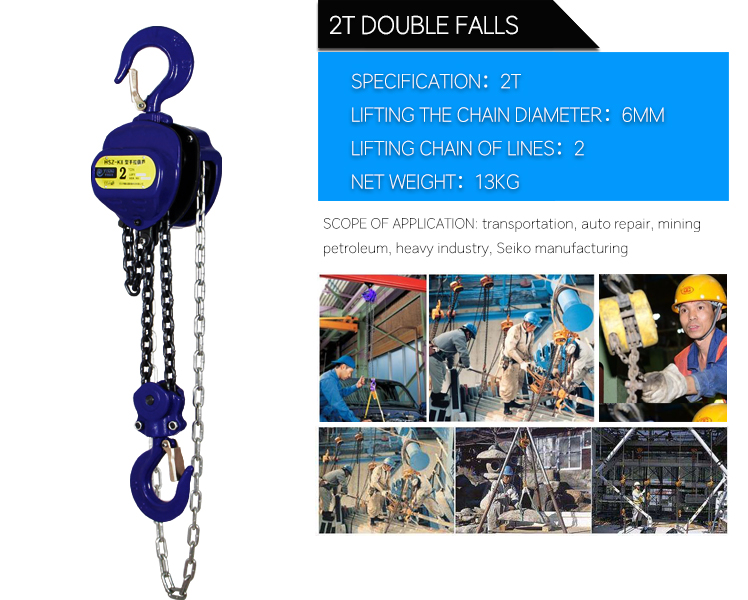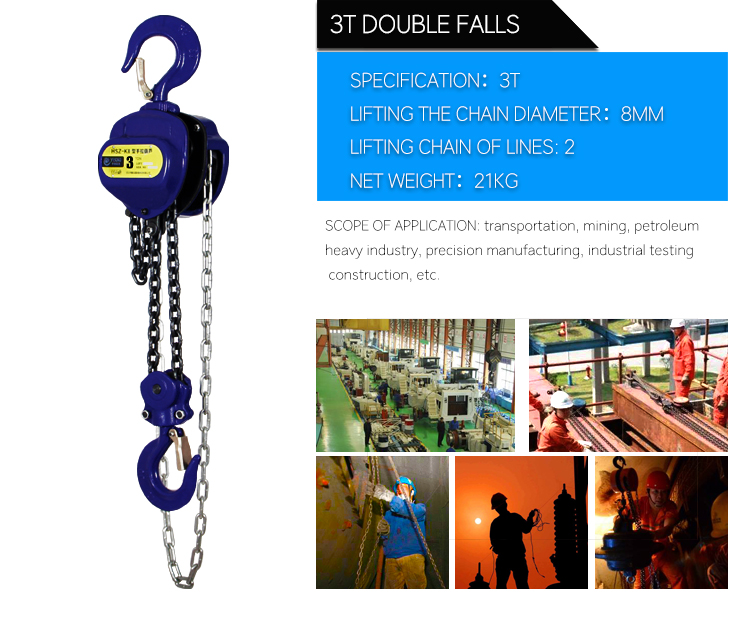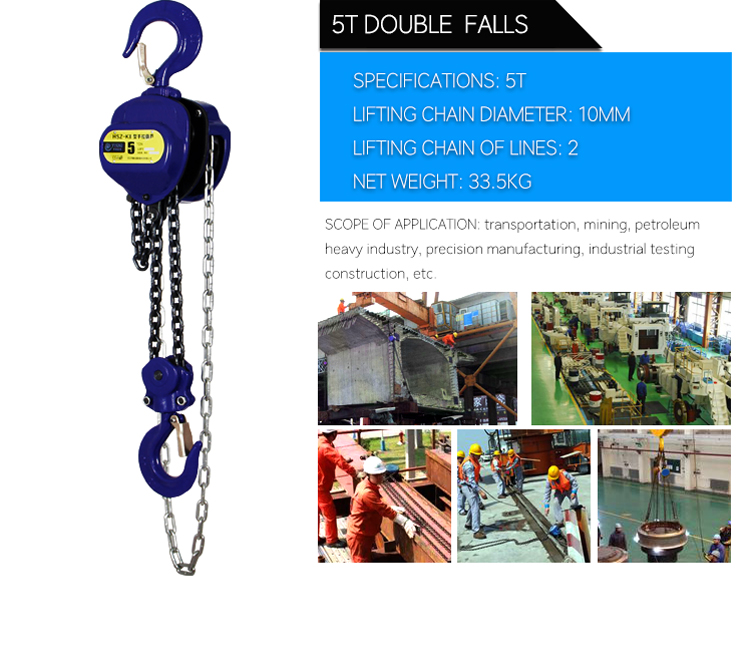 【Products Description】
  (1)Chain hoist is a kind of manual lifting equipment that is simple to use, easy to carry. It plays a extremely important role outdoors or where there is no power.
  (2)It is safe, reliable and easy to maintain, and it has high mechanical efficiency and small bracelet tension.
  (3) It has light weight,beautiful appearance, small size, and it is durable.
  【Precautions】
  (1) Make sure all parts are intact before using, and do not throw the hoist.
  (2) The lifting weight shall not exceed the rated weight, and there should be no more than one hoist being used at the same time.
  (3) It can not be pulled horizontally, too high or too low. Do not use the hoist when the chain is bent or kinked.
  (4)People standing below the hoist when lifting heavy objects is forbidden. And do not drag hard when the chain can not be moved.
  We can also provide our customers with products according to the samples and design drawings sent to us to meet their different needs. We adhere to the principle of science and technology is the primary productive force and strictly follow out the quality standards the entire process from the procurement of raw materials to the transport of goods. 100% passing rate is our goal in order to ensure high quality goods